Information and Communication Technology (ICT) Regional Advisory Board
Sponsored by: CTEoc and Vital Link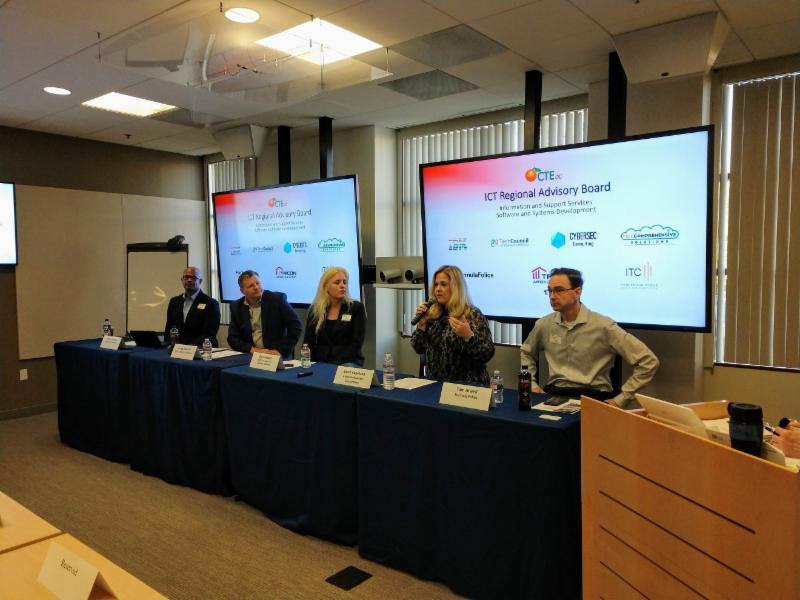 This month we spoke to 70+ Orange County Educators and Administrators as part of the Information and Communication Technology (ICT) Regional Advisory Board put on by CTEoc and Vital Link in Irvine!
ITC's Executive Director of Recruitment, Sarah Copeland participated as an Industry Advisor in this October's Regional Advisor Board for a panel discussion on emerging trends and changing standards in technology!
Sarah was able to share unique industry experience from skill alignment to the current job market and what high schools and colleges can to teach to best prepare upcoming tech talent.  It was an interactive discussion with all panelists touching on security, cloud technology, gaming and women in tech!  ITC is looking forward to partnering with Vital Link on more technical education initiatives in Orange County in the upcoming year.