Could Now Be the Best Time to Search for New Technology Jobs?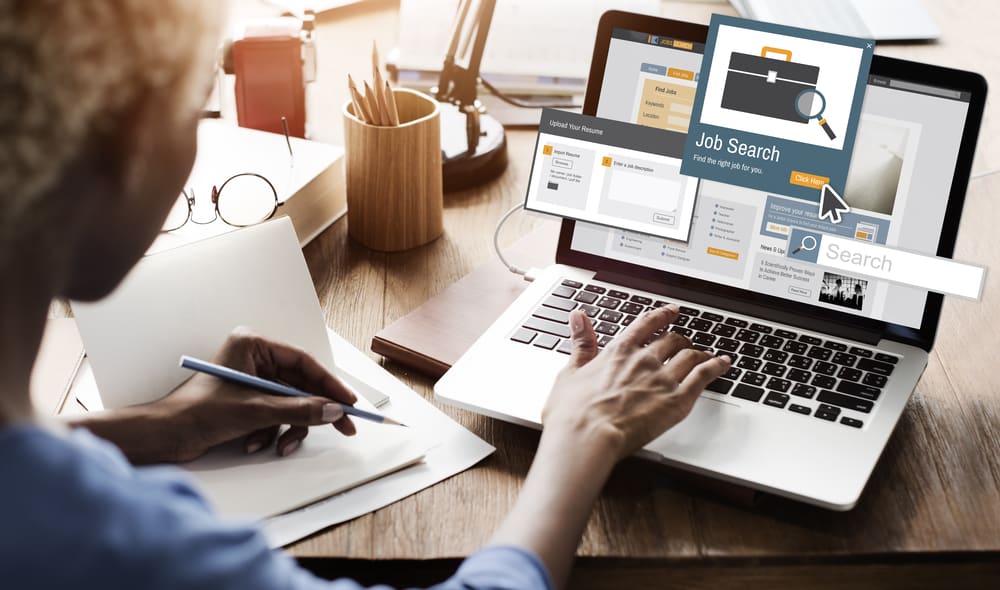 In-Demand Jobs in Technology in 2021
If you're dissatisfied in your current role in technology jobs, you may be concerned that you'll be stuck in a job you don't enjoy for the next few months. With the United States economy still reeling from the effects of the COVID-19 pandemic, wouldn't it be an unwise move to start job searching now?
The answer is that now is a great time to start your search for a new job in technology. While sectors like hospitality, ente
rtainment, and travel are struggling, other sectors are growing. The demand for technology jobs is expanding, and technology skills are in short supply.
Which Technology Jobs Are Most in Demand and Why?
The pandemic has accelerated digitalization and the shift to home working. It has also revolutionized the way people live their lives. For example, data shows that:
To enable this seismic shift, companies must boost their tech capacity. In the third quarter of 2020, the unemployment rate in technology jobs stood at 3.5%, and, according to the Dice Tech Job Report, 68% of the largest technology employers had increased the number of job postings from the second quarter.
So, what jobs are likely to be most in demand as we move through 2021 and through the mass vaccination program that could help the world eco
nomy recover?
Cloud Engineers and Cybersecurity Specialists
Cloud technology has enabled the world to continue to work and live. Professionals in data, systems, network, and security are in demand as organizations increase their reliance on data for their business operations.
Moving forward, Cloud Engineers will help to create the infrastructure that enables companies to stay on top of compliance and regulations, and ensure hardware, software, and networks are fit for purpose. The most in-demand skills in these jobs include:
Up-to-
date knowledge of the latest cloud technologies
Good communication skills
Teamwork and collaboration
Experience of scaling cloud-based applications
The amount of data that is collected and stored is increasing, and this brings extra need for a host of cybersecurity skills to ensure vulnerability is reduced and network security is maximized. Roles in these disciplines ask for skills such as:
Good communication skills, with the ability to explain policies and procedures
Experience in managing security vulnerabilities
Up-to-date industry regulation knowledge
DevOps Engineers
Software and DevOps Engineers are essential as companies progress their own digital transformations. Python Developers, Full-Stack Engineers, and DevOps professionals are in demand. Companies are seeking strategically-minded developers who can help to accelerate development to and drive innovation in technology solutions.
Sought-after skills include:
Strategic thinking
Accuracy
Knowledge of security issues and regulations
Experience in accelerating development cycles
Collaborative and business-minded
Data Engineers and Data Scientists
Organizations must use data effectively to be sustainable and competitive. The complexity of collected data requires a set of key skills to clean, store, and analyze. These skills include:
Curiosity
An analytical and detail-oriented mind
Use of statistical theory in problem solving
Experience in data modeling to answer the needs of the business
AI Engineering
Artificial Intelligence professionals are in demand as organizations seek to use their data to manage and grow their operations. As processes become increasingly automated, employers will seek skills that include:
TensorFlow
Python
Java
Natural Language Processing
COVID-19 Is Accelerating Demand for Talented Technology Employees
As we move through and out of COVID-19, it's a great time to be searching for new technology jobs. Companies are redefining their business models, processes, and the roles they need to accelerate their own digital transformations. Consequently, many businesses are bringing in new staff to facilitate these changes.
Say goodbye to 2020 in the best possible way. Get a new job that makes you excited to go to work – in office or at home.
For help taking the next step in your career, submit your resume to our team today.
https://www.irvinetechcorp.com/wp-content/uploads/2021/01/shutterstock_414963955.jpg
590
1000
Irvine Technology Corporation
https://www.irvinetechcorp.com/wp-content/uploads/2019/03/itc3.png
Irvine Technology Corporation
2020-12-28 12:00:45
2021-01-05 10:13:13
Could Now Be the Best Time to Search for New Technology Jobs?