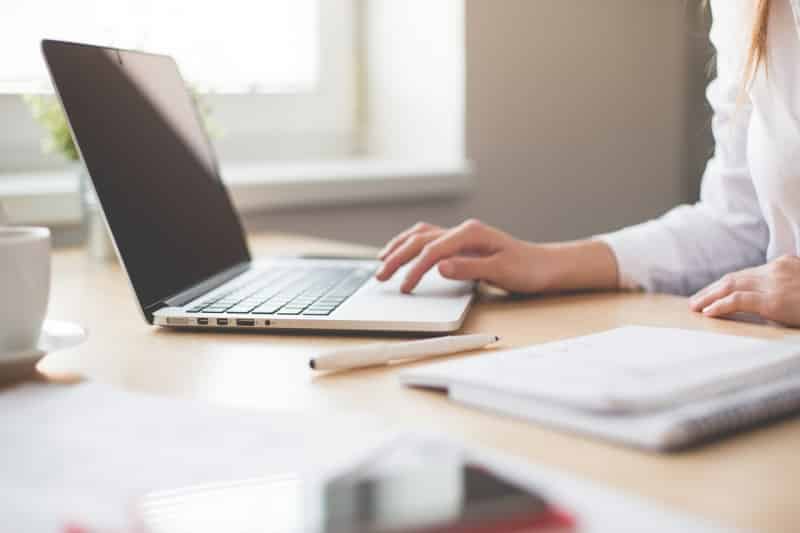 The Covid-19 global pandemic has made it necessary for businesses to support working from home. Technology jobs have always relied on the latest tech but the reality is most companies either don't know how to handle a work from home set-up or have a system in place that is not fit for purpose.
With remote working an essential business technology requirement today, it's critical you know what you need to have in place to set-up an efficient "work from home" business for your staff.  Here are 7 tips to set up a robust work from home system:
1. Arrange for dongles to prevent network issues
For work from home to be effective, your staff needs to have sufficient network connectivity in place. Give your team a couple of weeks' time to set the technology up. Since network breakdown is a very real threat, to mitigate this, you can rent out internet dongles and give them to key employees. Advise them to use these on a need-only/business critical basis. it's not to replace their home wifi usage, it's in case of emergencies and can help avoid connectivity issues.
2. Select low-cost apps for intra-company communication
Tools like Slack and Flowdock support intra-company are messaging. Others like Google Hangouts, Skype, and Uber Conference are very budget-friendly video conferencing tools. Software like Igloo allows companies to build their customized collaborative intra-company platform, where they can collaborate on and manage projects end-to-end. Together they can ensure there is no miscommunication between you and your teams.
3. Use productivity software to track work done
One of the biggest fears employers have about remote working is that employees will spend more time on play than on work. This fear can be dispelled by productivity tracking tools.
You need software engineers to build something for you, there are tools like Timely, Everhour, Toggl, and Paymo allow users to manage and allocate tasks, track task completion rate, get insights about time spent on each site/platform accessed on their device, and get comprehensive reports on employee productivity.
4. Implement robust cybersecurity measures to protect corporate data
When your employees are working remotely, they may work out of cafes, pubs or co-working spaces as well. They may use public WI-FI to access their company accounts, files, and data. This can become a huge security issue as public wi-fi are vulnerable to hacking. So, before signing-off on work from home, implement robust cybersecurity measures like firewalls, multi-factor authentication, data encryption, VPN, antivirus software, data backup, and strong passwords.
5. Start the day with a meeting
When it comes to working from home, often, managers and subordinates alike are confused about how to allocate work, define expectations, and manage objectives. This is where a daily meeting helps. Having a group call for a few minutes to discuss the tasks completed the previous day and to outline the present day's agenda, is a must to ensure that everyone in the team is on the same page. It also helps to send across minutes of the meeting to your team in an email, so they can revert to it, should they have any queries.
6. Collaborative project management tools are great to get things done
There are many excellent collaboration and project management tools like Trello, Monday.com, Clarizen and Asana, which offer a centralized communication space, an intuitive real-time dashboard that displays project deadlines vs completion and provides features where team members can make or view notes or changes about different project tasks.  Things like overtime can also be calculated on these tools. You also have virtual meeting rooms on these tools, where you can have meetings and conference calls.
7. Create a work from home plan to manage new joiners
Have in place an exhaustive plan that helps you onboard and train new-to-the-company remote staff.
For example, make available handbooks, style guides, rule books, induction videos etc. on your company platforms and websites, which new employees can peruse before they log-in on the first day.  Hold regular training through group conferencing and test your teams for learning through tests or questionnaires that can be shared on the cloud. You can also schedule mentoring through conferencing. For engagement, implement an intra-company social networking platform like Zoho Connect or Workplace by Facebook, where managers can formally make announcements to departments and where staff can informally interact with each other.