5 Tips to Get the Most from Work-From-Home IT Jobs in 2021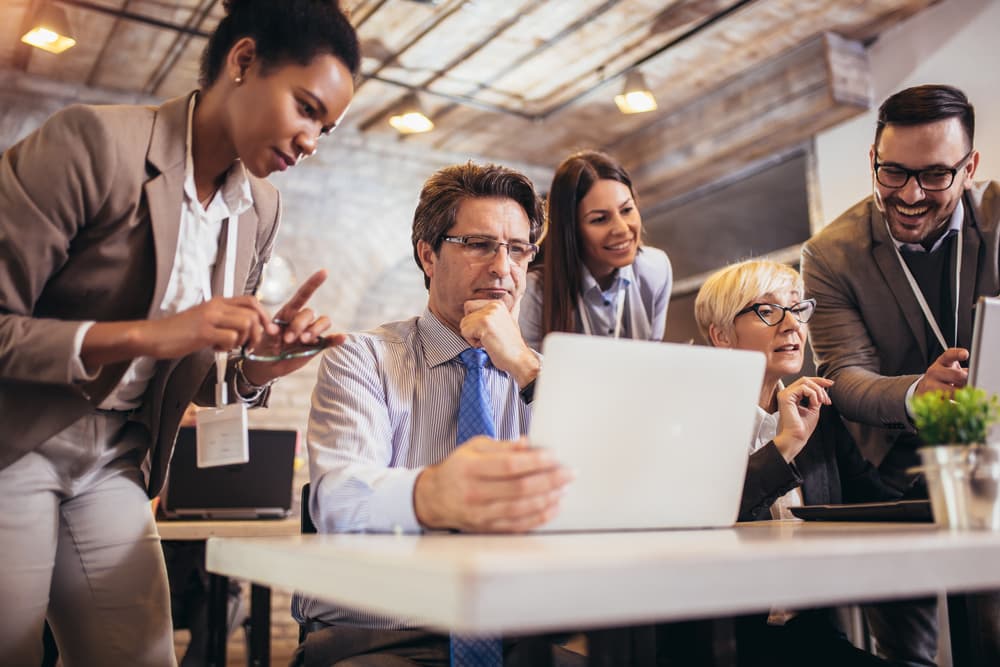 The Best Job in America, from the Comfort of Your Home
IT jobs are big business. They have been for a long time, but the pandemic has ramped up ferocious demand in IT support, as more people and businesses utilized online solutions to connect.
Additionally, IT jobs have been in demand to create and support vast areas of innovation and increased use, from online product and grocery shopping, to online exercise portals such as Peloton, to ongoing global innovation in automotive manufacturing, and the likes.
In a Glassdoor report of the best jobs in America 2020, tech jobs took seven of the top 10 spots. Many IT professionals are now enjoying incredible careers from the comfort of their own homes.
If you are searching for or have recently transitioned to work-from-home IT jobs, these five tips will help you maximize the benefits of remote tech jobs.
Choose Your Workspace Carefully
Setting up a workstation is a crucial step. This will vary greatly from one person's accommodation to another.
If you're short for space, find somewhere in a quiet area where you can switch off from disturbances w
hen working, and walk away from when you're finished.
Natural daylight has been linked to improved focus, productivity, and wellbeing, so incorporate this if you can.
Most importantly, it should be a space you feel comfortable in, as you'll spend most of your working day there.
Pay Attention to Ergonomics
When working at a desk all day, you must look after your posture. Consider purchasing the following ergonomic items to protect your musculoskeletal system from incorrect posture, repetitive movement, or extreme temperature, according to your IT role:
Chair – select one suitable for your height and/or weight
Keyboard
Central Pointer devices – replacing the mouse
Forearm/wrist support
Height-adjustable desk
Laptop bracket – preventing slouching and improving posture
Footrests
Anti-fatigue mat – improves circulation in legs and feet for prolonged standing
Headset
We're discovering more about how your work environment affects your posture, which leads to long-term physical health issues. An ergonomically designed workspace will help to ensure better health as you age.
Set Strict Boundaries
When working from home, self-discipline is crucial to maintain productivity and benefit from improved work/life balance. The following tips will help you to set boundaries between your professional and personal life:
·      Manage Your Time
Schedule each day, and stick to the plan to maximize your productivity. List the tasks for the day and figure when this will be best achieved.
·      Book Your Breaks
Set yourself timeslots like you would in an office. Don't be tempted to work through them. Doing so will sap your energy and motivation, and cause burnout. Learn to walk away and rest regularly.
·      Use Your Lunch Break
It's down to you to ensure you go and get some fresh air, a little bit of exercise, and a bite to eat. It's a crucial part of your wellbeing and productivity.
·      When You're Finished, Close the Door
Whether it's a physical oy psychological door, when you have finished work for the day, close it. Shut down your laptop and 'head home'. Your personal time is important.
Reduce Distractions
Distractions exist in every workplace, but the ones at home can be much more damaging to the quality of your work and productivity if not controlled. The worst offenders are:
Fellow residents – Put up the 'Do Not Disturb' sign
Deliveries – Sign for them, put them down, and open them in your free time
TV – Never work with it on
Social media – Sign out, and only have a browse in your free time
Chores – They're not in your job description
Each time you are distracted, it can take as long 23 minutes to refocus. Distractions crush your productivity and will lengthen your workdays as you try to catch up on your to-do list.
Stay Connected
Working remotely shouldn't leave you feeling remote, yet it can be tough on your social life. Days turn into weeks, and you forget when you last properly interacted with someone outside of work.
We are social creatures by nature. Yet working from home can cause loneliness that is detrimental to your mental health. So, make a conscious effort to meet up with your friends and colleagues outside of work.
Use your lunch hour to go and meet someone in a local restaurant or coffee shop. Reward yourself at the end of your working week with some after-work activities with friends. Maintain your hobbies with likeminded people. Switch off and enjoy the healthy work/life balance we all could do with in today's world.
Are You Ready to Benefit from Work-From-Home IT Jobs?
You're a highly skilled IT professional. Working from home is here to stay. Combining the two makes for an exceptionally rewarding career. But it takes discipline and focus to make a success of remote IT jobs.
These tips are gospel in the work-from-home IT jobs manual, and they'll help you achieve the quality and productivity you are capable of throughout your IT career.
Contact Irvine Tech for the most exciting work-from-home IT jobs available today.
https://www.irvinetechcorp.com/wp-content/uploads/2021/02/shutterstock_1702390441.jpg
667
1000
Irvine Technology Corporation
https://www.irvinetechcorp.com/wp-content/uploads/2019/03/itc3.png
Irvine Technology Corporation
2021-01-25 12:00:59
2021-02-22 14:37:39
5 Tips to Get the Most from Work-From-Home IT Jobs in 2021