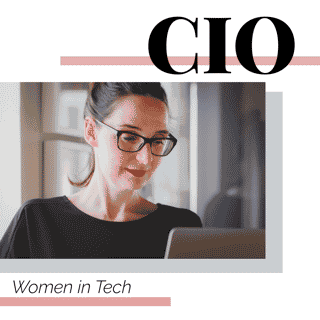 Why aren't there more Women Leaders in IT specifically?
---
Recently I was discussing the challenges faced by women looking to take on greater leadership roles in IT with my CEO, Nicole McMackin.
A question that was central to our discussion was, "Why aren't there more women leaders in general and in IT specifically?"
Similar to their male counterparts, women are highly educated, industrious, drive for results, and in most cases have strong EQ (emotional intelligence). This can be lacking in the IT field. More women are graduating from college and earning secondary degrees than men, have the same success starting their technology careers, but face hurdles real or perceived when it comes to advancing their careers. Oftentimes falling behind their male counterparts. Why is that?
As I pull back the curtain, there are a multitude of impediments women face like unconscious bias, isolation as they move up the ranks, lack of self-confidence and in some cases, uneasy in what seems to be a masculine culture of leadership.
This is not dissimilar to what Nicole uncovered in her own research. Issues like lack of confidence, about one's own abilities, can be a barrier to even seeking greater responsibility or even advocating on one's own behalf. Nicole found that 83% of women, when given the chance, would choose to leave an organization rather than negotiate for what they deserve. This along with other data became the impetus for Nicole to look for a way to help. After further investigation, Nicole came up with the idea of creating a CIO certification coupled with mentoring where women IT leaders can aspire to the CIO level.
Quality and relevant mentoring is a well-proven method of helping people reach desired levels of achievement. One value mentors can provide is the experience of navigating the path to achieving career goals. Value insights shared that can help others in their own quest for career growth. According to the Stanford Graduate School of Business, 80% of CEOs have had a mentor. More importantly, the sphere of influence and opportunities that can be found through a Mentor's network is invaluable. Further supporting the need is the fact that 78% of companies report the strategic imperative to increase diversity across the organization and especially in leadership roles.
This disparity is even greater in Information Technology and it is why our CEO, Nicole McMackin along with UgovernIT, launched and piloted the first CIO Certification for women leaders. Because of the incredible success, UCLA is now sponsoring a course starting in September 2019. After the 15-week free program, ITC facilitates the introduction of graduates to CIO mentors to help the students along their career path.
https://www.linkedin.com/pulse/why-arent-more-women-leaders-general-specifically-nancy-hang-nguyen/
https://www.irvinetechcorp.com/wp-content/uploads/2019/09/CIO-Nancy-Nguyen-blog.png
320
320
Shanna Gustafsson
https://www.irvinetechcorp.com/wp-content/uploads/2019/03/itc3.png
Shanna Gustafsson
2019-09-23 16:42:48
2019-12-09 22:20:12
Why aren't there more Women Leaders in IT specifically?